Sexually transmitted diseases (STDs), also known as sexually transmitted infections (STIs), are infections caused by organisms that can be transmitted from one person to another through sexual activity and intimate contact. According to the Global Progress Report from WHO, over 1 million people get infected each day and 374 million new infections with one of the four most common infections: chlamydia (129 million), gonorrhoea (82 million), syphilis (7.1 million), and trichomoniasis (156 million).
Fig. 1. Incident cases of four curable STIs among adults (15–49 years old), by WHO region, 2020
As the data suggest, STD is one of the most significant infectious diseases segmenting and profoundly impacts sexual and reproductive health worldwide. Regarding the four infections, new cases were estimated in different regions every year in the world.
Despite the prevalence, most STDs have no symptoms and severe consequences beyond the immediate impact of infection. For example, gonorrhea and chlamydia are major causes of pelvic inflammatory disease in women and infertility in both men and women. Some STDs can also be transmitted from mother to child during pregnancy, childbirth, and breastfeeding, leading to sepsis, pneumonia, or even death for neonates. It could also result in cancer and increase the risk of acquiring HIV.
Over 30 different bacteria, viruses and parasites are known to be transmitted, 8 of which are linked to the most significant incidence of STDs. Among them, 4 (Chlamydia, Gonorrhea, Trichomoniasis, Syphilis) are curable, and 4 (HPV, HSV, HIV, Hepatitis B) are incurable.
Among the four curable pathogens, Chlamydia Trachomatis, Neisseria Gonorrhoeae, and Ureaplasma Urealyticum are directly correlated to gynecological diseases, such as non-gonococcal urethritis and even infertility. Besides, treatment failure of mixed infections would lead to antimicrobial resistance (AMR), indicating the necessity and importance of screening and diagnosis for distinguishment and effective treatment.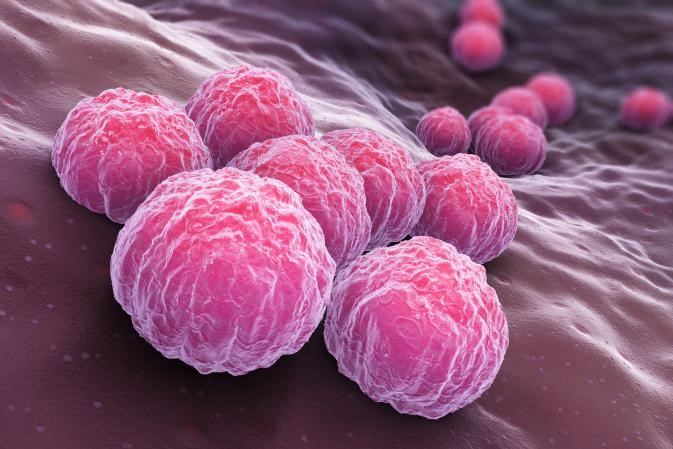 Chlamydia Trachomatis (C. trachomatis)
It is a

gram-negative

bacteria that can cause infection among men(50%) and women(70%) without symptoms

Infections in the throat, rectum, urethra, cervix, and vagina.
It can cause permanent damage to a woman's reproductive system, making it difficult or impossible to get pregnant

later, and it also has a potentially fatal ectopic

pregnancy.
Neisseria Gonorrhoeae (N. gonorrhoeae)
It is a species of

gram-negative

diplococci

bacteria

.

Infections in the genitals, rectum, and throat.

It is curable when treated with antibiotics, while AMR to gonorrhoea has increased over the past 50 years, rendering many ineffective classes of antibiotics.
The

Global Health Sector Strategy on STIs

has set targets for reducing the incidence of Neisseria Gonorrhoe

ae infection by 90% by 2030.

Ureaplasm

a Urealyticum

(U. urealyticum)
It can cause

urethritis

and may cause

bacterial vaginosis

.

It can lead to preterm birth and impact embryonic development during pregnancy. People infected have neonates born with low birth weight and prematurity, sepsis, pneumo

nia, neonatal conjunctivitis, and congenital deformities.
The Nucleic Acid Amplification Test is recommended by both FDA and WHO as the gold standard of screening or diagnostic tests. Suggested by WHO, screening with early diagnosis of people with infections and their sexual partners offers the best opportunity for effective treatment and preventing complications and further transmission.
Bioperfectus provides Chlamydia Trachomatis Real-Time PCR Kit, Neisseria Gonorrhoeae Real-Time PCR Kit, Ureaplasma Urealyticum Real Time PCR Kit and Neisseria Gonorrhoeae/Chlamydia Trachomatis/U. Urealyticum Real-Time PCR Kit. Each kit has been granted CE and NMPA certificates. These four STD detection kits can use urine samples for better convenience and less discomfort.
We highly recommend Neisseria Gonorrhoeae/Chlamydia Trachomatis/U. Urealyticum Real-Time PCR Kit, one kit to detect three infections all at once through samples including male urethral swabs, female cervical swabs, or urine with high clinical sensitivity (NG:100% CT:100% UU:98.95%) and specificity (NG:100% CT:99.33% UU:99.13%).
Bioperfectus supports the whole operations of PCR procedure from nucleic acid extraction to amplification and analysis, from instruments to reagents for more laboratories worldwide. As a one-stop solution provider, our total PCR solution could fulfill different requirements with reliable performance through supporting manual and automatic nucleic acid extraction systems with economic convenience and providing different throughput instruments to satisfy various testing scenarios, including general screening and screening for high-risk people.
Bioperfectus continues to bring new testing solutions to complete a full range of STI panels.
References:
Global progress report on HIV, viral hepatitis, and sexually transmitted infections, 2021

https://www.cdc.gov/std/default.htm