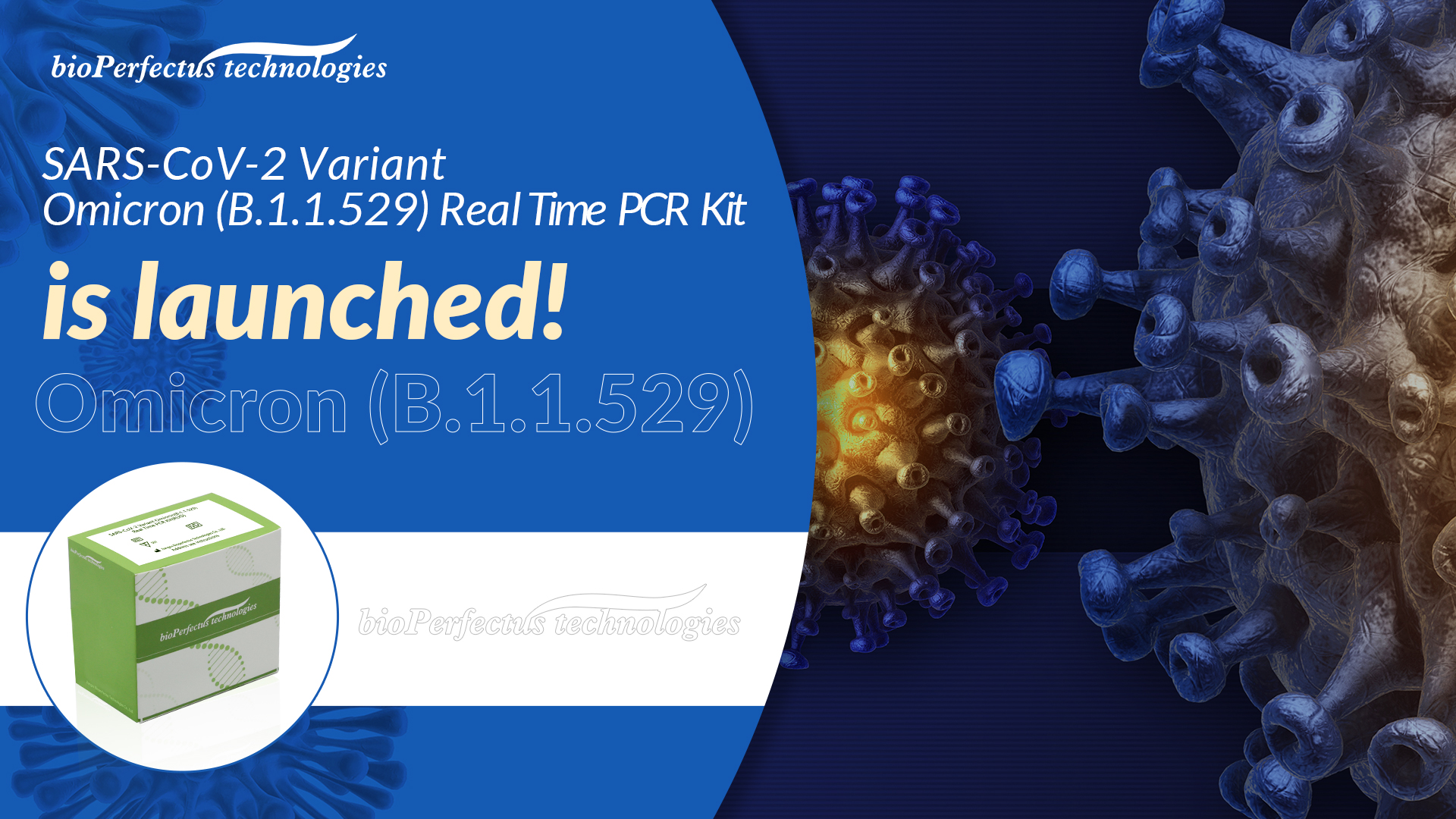 On Nov. 24, 2021, the variant B.1.1.529 was first identified in South Africa, and only two days later, WHO announced that B.1.1.529 constitutes a variant of concern, named "Omicron". For now, the spread of "Omicron" is much faster, even than the Delta variant. Eighty-three countries and regions with 33460 Omicron cases have been reported on the GISAID website on Dec. 24, 2021. The data only shows the number of submitted sequenced cases and more samples are in the works.
According to the CDC, the Omicron variant likely will spread more easily than the original SARS-CoV-2 virus and how easily Omicron spreads compared to Delta remains unknown. More data are needed to know if Omicron infections, and especially reinfections and breakthrough infections in people who are fully vaccinated, cause more severe illness or death than infection with other variants. Current vaccines are expected to protect against severe illness, hospitalizations, and deaths due to infection with the Omicron variant. However, breakthrough infections in people who are fully vaccinated are likely to occur. With other variants, like Delta, vaccines have remained effective at preventing severe illness, hospitalizations, and death. The recent emergence of Omicron further emphasizes the importance of vaccination and boosters. Scientists are working to determine how well existing treatments for COVID-19 work. Based on the changed genetic make-up of Omicron, some treatments are likely to remain effective while others may be less effective.
What we have learned about Omicron?
There are a total of 35 mutation sites on the S gene of variant B.1.1.529. Omicron has a greater binding affinity than the original SARS-CoV-2 virus, with levels more comparable to what we see with the Delta variant. Some of the mutations have been detected in previous variants, such as Alpha and Delta, and have been associated with increased transmissibility and immune evasion. Many of the other identified mutations are not yet well characterized and have not been identified in other currently circulating variants. More investigations are underway to determine the possible impact of these mutations.
Atomic structure of the Omicron variant spike protein (purple) bound with the human ACE2 receptor (blue). Credit: Dr. Sriram Subramaniam
Our testing solution against Omicron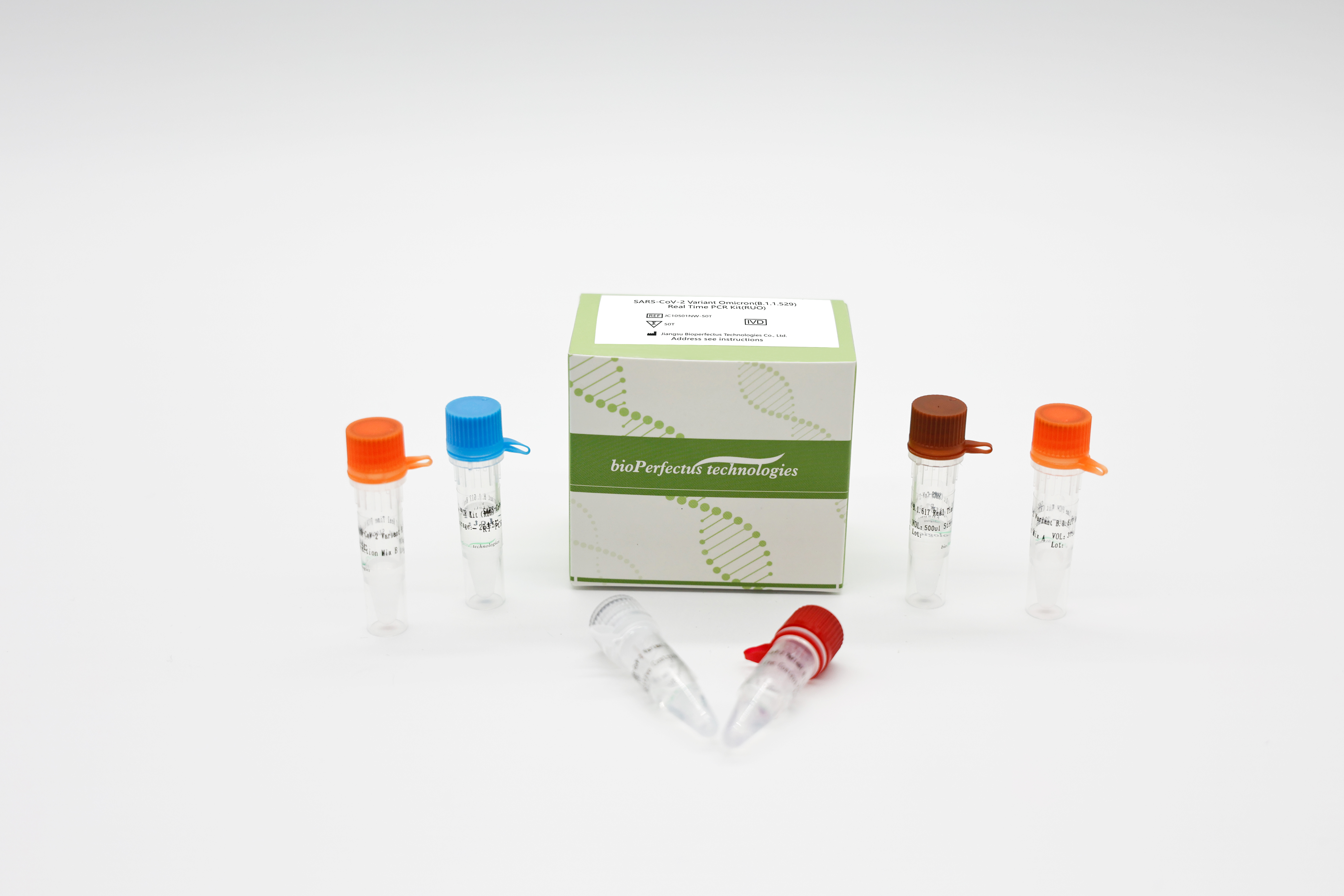 As a leading manufacturer of molecular diagnostic solutions for infectious diseases, Biopertectus is very proud to announce today that the new SARS-CoV-2 Variant Omicron (B.1.1.529) Real-Time PCR Kit is launched globally. With the detection of the mutation sites of E484A, N679K, L981F, 69-70del, and H655Y, this new kit could help to identify the Omicron variant conveniently and effectively.
As the global COVID-19 pandemic remains severe and complicated, Bioperfectus is always following all variants of COVID-19 and other infectious diseases outbreak all around the world. Our R&D works to provide all diagnostic solutions and release new products once it fulfills the clinical and regulatory requirements.
*This product is under the clearance of regulatory.